Home Siding
THE SIDING REPLACEMENT EXPERTS
BRING YOUR HOME BACK
TO SHOWCASE QUALITY!
Choosing a company to complete your siding replacement in the Ark-La-Tex is not simple. We think Showcase Homes and Remodeling is the easy choice among the best siding companies Shreveport-Bossier  has to offer  There are many factors to consider about your siding company selection. Showcase Homes and Remodeling will guide you throughout the process, from the type of siding that is best for your home, to when to install it. We want to share about our process, so call us today.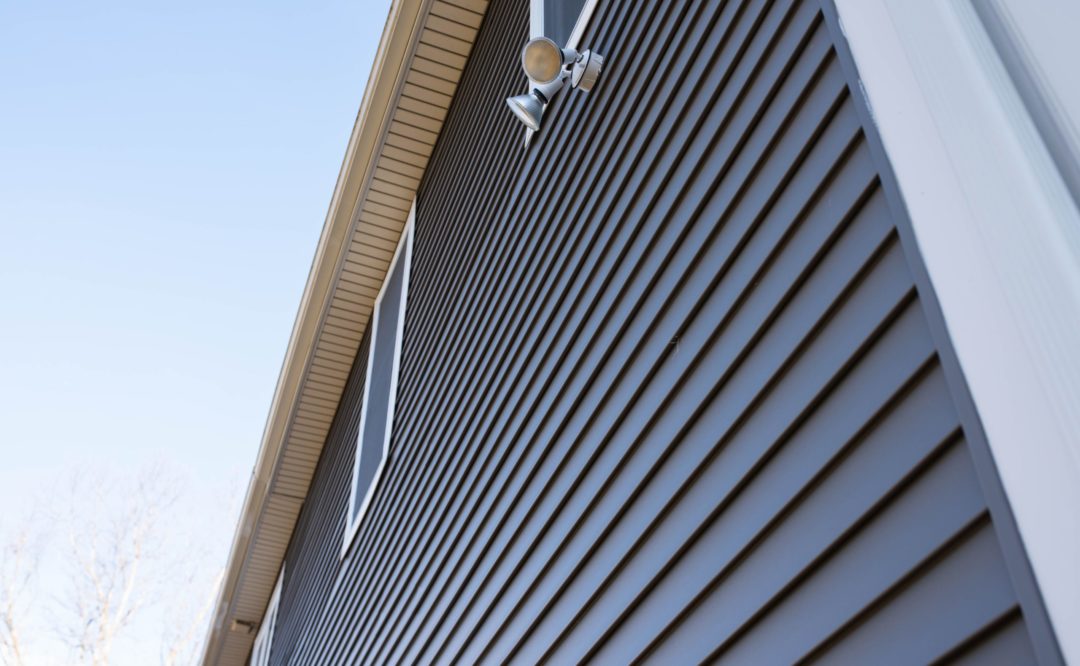 QUALITY MATERIALS THAT LAST! 

Alcoa Home Siding
Alcoa Home Exteriors which owns Alcoa Siding has just about one of the largest catalogues of vinyl siding available from any single brand. They appeal to the homeowner looking to exactly match the feel of natural wood surfaces, as they provide a massive range of options that allow you to customize down to the very grain of the wood. This guide will provide a rundown of the Alcoa siding experience, from their selection and offerings to the price– and what homeowners who've used them think, too.
Alcoa has offerings for just about any style siding you could want– an insulated option, clapboard, vertical board, and shingle-style siding as well. Their selection of insulated vinyl siding particularly is very appealing since many manufacturers offer few styles with insulation. They carry a wide variety of products that have been crafted to mimic historical exterior claddings. Everything from Carolina beaded board to Dutch lap panels can be found among their collections. 

ROYAL® RESIDENTIAL
Choice is a beautiful thing.
Residential Siding comes in a selection of styles that vary by width and pattern. They all capture the look of natural wood in their own way, while defying the effects of time and weather.
• .042″ thick panel
• Available profiles: D4, D45, D45D, D5 & T3
• Beautiful low-gloss cedar woodgrain captures the look of natural wood
A sustainable choice is even better.
Not only is Residential Siding available in a wide selection of colors and profiles, it's also remarkably green. Lightweight, yet durable, it never requires painting or staining. For Residential, sustainability is a lifestyle, not a fad. From production, which starts in facilities that recycle virtually all scrap materials, to manufacturing, transportation and installation (did we mention no hazardous materials are emitted when it's cut into?) it's a clear frontrunner in the cladding game. • Manufactured from recyclable materials • Rivals cedar in overall green performance • 1/3 the environmental impact of fiber cement


CURB APPEAL THAT LASTS
CertainTeed offers an industry-leading selection of low-maintenance products that create beautiful, timeless looks that last.
THE BEST VINYL SIDING IN THE INDUSTRY
CertainTeed vinyl siding offers exceptional durability with an industry-leading spectrum of fade-resistant colors and a Lifetime Limited Warranty. Choose from maintenance-free classic clapboard, shiplap, beaded, shakes or shingle profiles in many styles, widths, and textures.
Siding Replacement & Installation Process
Your siding makes or breaks your home's exterior. It determines how nice your home looks from the street! It raises your home's value, and even insulates your home to lower your energy bills. If your siding rots, warps, or cracks, or if you've noticed your energy bills increasing, it might be time for siding replacement or repair in Shreveport-Bossier.
When you're ready to replace your siding in the Shreveport-Bossier City and surrounding areas ,turn to Showcase Homes and Remodeling. We'll return your home to its original pristine look and improve its curb appeal through top-notch siding replacements in Shreveport La.
When you decide to do residing in the Shreveport-Bossier City area, one of our contractors will meet with you to discuss your expectations. The day before we start the project, we'll deliver all the materials so we can begin the job on time. We'll keep the area as neat as possible while we set up our scaffolding and get to work removing your home's old siding.
As we remove your siding, we check for any water damage, then install a new vapor barrier to keep your home in good condition. Finally, we install your new-and-improved siding.
At the end of the process, we'll perform a walk-through inspection to ensure that we've done the siding replacement or repair to your satisfaction.
Our Customer Care for your New Siding
With any siding replacement project in Shreveport-Bossier City, our number one goal is to make sure you're happy.  We know you want your home to look nicer than it was when we started. That's why we use only the best siding.

 

We make recommendations for siding, insulation, and trim. This will help to make your home's exterior look wonderful while keeping the interior comfortable. We offer paint on all of our replacement and repair jobs so you can get the exact look you want.
If you're ready for siding replacement, contact our office at( 318) 773-7123