There's nothing better than coming home to a hot shower or bath at the end of a long and stressful day. Your home's bathroom needs to be that haven for you where you can leave all your worries behind and just relax.
A touch of luxury can really help you feel good about your bathroom and make you want to spend more time there,indulging in skincare, hair treatments and of course, long, relaxing baths.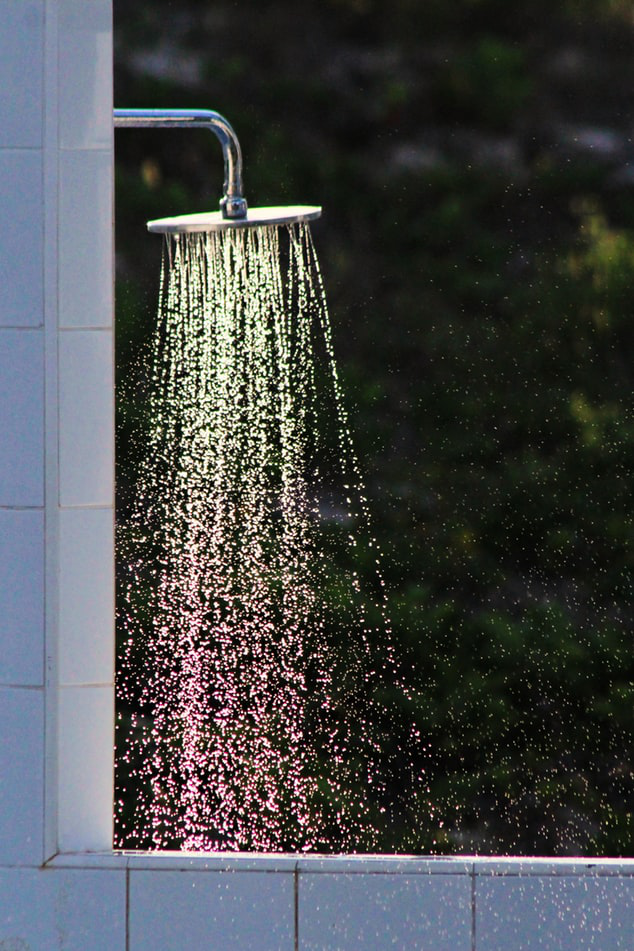 Fluffy linens
If you're looking to splurge in one place, we strongly recommend good quality towels. Soft and plush against your skin, good quality towels feel like a warm hug. A bathrobe made of eternally plush material will be the ultimate dream to live in.
Adjustable lighting
Bright lights are only good when you're trying to focus and stay alert. They're less than ideal when you're trying to relax and unwind after a tough day. Blue light can keep your mind active for longer than required and affect your body clock. This is one of the main reasons why it's difficult to fall asleep after constantly looking at your phone. Blue light is known to suppress melatonin production in the brain, which has long term effects on the quality of sleep.
Make sure the lights in your bathroom can be dimmed down to a level that's comfortable for you. There are many adjustable lighting options that can be used today; some can be controlled with an app in your phone. Yellowlights are better to use during the night,right before about to sleep.
A new showerhead
If you haven't changed the showerhead in a while, you can't expect to have the same, relaxing showers. There's an endless variety of showerheads available in the market today; you can even buy showerheads that create a rainfall or waterfall effect. Taking a shower under such showerheads is a treat!
Engage your senses
If you've been to spa bathrooms, you must have noticed how everything instantly makes you feel relaxed and calm. Spas aim to engage all your senses, which is why they're so fragrant at all times. Invest in reed diffusers and scented candles to make your bathroom smell divine. Lavender, chamomile, and vanilla are amazing fragrances to help you unwind and relax.
Have yourbathroom remodeldone by our experts in Bossier City. Our company, Showcase Homes & Remodeling has over 13 years of experience with providing residential clients just what they need. We also offer custom kitchen cabinetry, bathroom remodeling, and handyman servicesin the area. Call (318) 393-7361 for more information.