Cooking with a profound understanding of ingredients and recipes is a genius that can't be contained in a mediocre-style kitchen; it needs more than that. For people who love to experiment and play with flavors to create new dishes, kitchens are a safe haven. It's where their creations are born.
A professional chef can never tolerate interruptions in their work space and that's why it must be designed precisely to their taste. From the oven, to the cabinets, and even the washing sink—everything should be measured to create a customized kitchen design.
However, it's useful to keep a few important things in mind while doing so.
Built-in Refrigerator
While it's debatable how much space a chef needs to move around, it's a consensus across the board that no one likes appliances getting in the way. This is why large devices like refrigerators should be enclosed within built-in cabinets.
This allows them to fit inside the wall and leave the space free for movement. To add to the functionality of this design, it also looks much more aesthetically pleasing and modern. Built-in refrigerators can really revamp your kitchen to look like it's straight out of a magazine.

Beverage Station
No meal is complete without a drink to go with it. A chef pays as much attention to the beverage they serve with their food. This is why it only fits that they have an exclusive space to create these flavorful drinks.
A convenient beverage station not only keeps things within arm's reach but also visually organized into shelves. You can also have special cabinets for your glassware and other serving crockery. Not to mention, it gives your kitchen modern appeal with a chic bar-style corner.

Spacious Work Surfaces
A chef needs lots of elbow room to move around without spilling ingredients on their apron. The more counter space you have, the more stress-free your cooking experience will be. This is essential to the cooking process because the chef needs a clean, free cooking space to process recipes in their head and create mouthwatering delicacies. Having wide countertops at every side in the kitchen is a crucial feature to have in a professional-grade kitchen.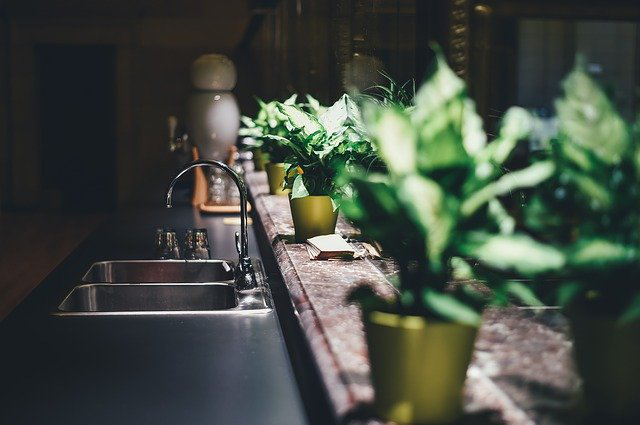 Pro-Style Sink
Just a regular kitchen sink won't do if you want to transform your kitchen into a restaurant-style cooking station. What you need is a prep sink that allows you to do more than just wash dishes. This is a luxury that won't be a needless splurging; you'll notice how much easier cooking becomes with this.
Attach a cutting board to one side with a large sink-size strainer fitted on the sink. This will help you wash vegetables in a matter of seconds. Have a drawer nearby to store knives and peelers and enhance the design even further.
Don't look for kitchen remodelers any further; you've come to the right place. We're remodeling contractors in Shreveport and we can help give you the kitchen you've also dreamt of having. Trust us and call our experts right away.