You've been thinking about it for ages and now you're finally ready for it. It's time for a kitchen remodel!
The kitchen is more than just a place for you to make your meals. For some, it's an alternative living area. For a few, it's where they run a professional food service. When remodeling a kitchen, you're embarking on one of the most important projects, and preparation is undoubtedly essential for a satisfying outcome.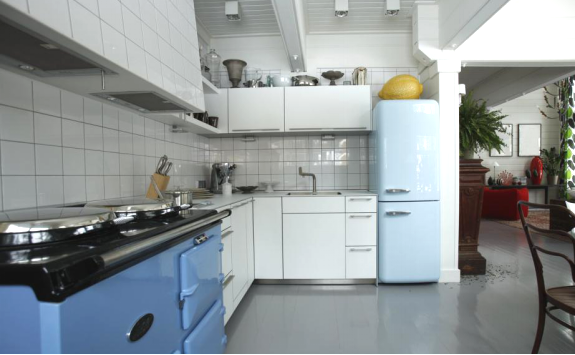 Here's a checklist for you to have close at hand throughout your project.
Step #1 –Removal and Disposal
You've discussed your plans with your contractor; the ordered materials have arrived and you've packed up and moved all your belongings. Your kitchen will now be torn down, and all unneeded materials will be removed. These include old plumbing fixtures, woodwork, flooring, and more.
Step #2 – Structural Restorations
We're talkingfilling up drywall holes, fixing ceiling damage, clean-ups and everything else in between. Your contractor will likely conduct another inspection after a tear down to asses all basic damages before fixing them, and will then move on towards the actual remodeling.
Step #3 –Electrical and Mechanical Assessments
A complete kitchen remodel means new lightening fixture, new wirings and rewiring. Make sure that your contractor is assigning certified electricians to tackle this part of the project. You'll also need a mechanic for any ductwork for your stoves and vent systems.
Step #4 – Plumbing Assessments
Kitchen sinks, fridge, dishwasher—plumbing plays a vital role in all of these features in your kitchen. The structure of your plumbing can affect the design of your kitchen, and its quality can affect your kitchen's functionality.
Make sure to hire a licensed plumber to inspect and redo your plumbing systems. Inefficient designs, wrong piping, faulty piping and other work errors can put you in harm's way.
Step #5 – Cabinets and Counters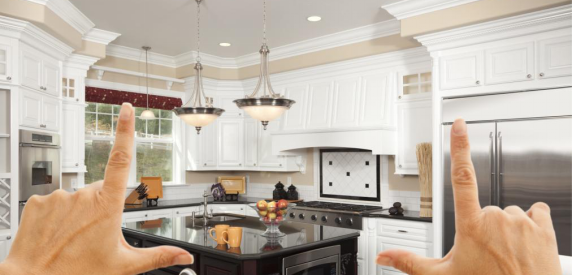 Our recommendation here is that you should go custom. Sure, you can pick prefabricated cabinet from your nearest home-store, but won't it be amazing to have cabinets that are scaled precisely to your kitchen and complement all other features?
Plus, custom cabinetry and countertop services can enable you to get everything custom-tailored to fit your budget.
Step #6 – Flooring and Backsplash
Once you have all your furnishings in place, your contractor will tackle any tile-work and flooring. You can play around with colors, but it's always great to have a light, airy atmosphere enabled by light-colored paints and tiles installed in a minimalistic manner for a contemporary touch.
Step #7 – Appliances
Once your cabinets and counter tops are in place, the wall and floors installed with finishing touches, and all electrical and plumbing lines hooked up, it's time for the final stage—appliance installations. Your contractors will hook your stove to the gas/electrical supply, dishwasher to the disposal unit, and so on.
Now you know exactly what to expect at every stage of your kitchen remodel. Have any more questions? Keep up on latest remodeling trends with Showcase Homes & Remodeling, and reach out to us to enjoy a successful custom kitchen remodel experience!