Maybe your plumbing fixtures are no longer in proper working order, or you're tired of seeing the same old tiles and cabinet in your bathroom—whatever the reason, you've decided that it's finally time to remodel your bathroom. Bathroom design and remodeling makes it to list of projects that add immense value to your home!
However, while you're all in for investing in a bathroom, dropping $20,000 on it is not ideal, not with your budget and plans for other home remodels. Lucky for you, you don't have to have megabucks to transform your old bathroom into a minimalistic spa-like space!
All it takes are some well-though out ideas to get the perfect bathroom remodel and keep to your budget.

1. Limit your tile-work
Tile adds to unnecessary expenses in a budget-based bathroom remodel. The ideal move would be to focus your tile-work towards areas that take water damage—shower, bath, sinks—and opt for getting the rest of the walls decked out in satin-finish paint. If you still have your heart set on that expensive set of tiles, incorporate these as accents to cheaper tiles.
2. Choose refinishes over purchases
Replacing an old shower or tub is going to put quite the dent in your budget, so why not redo these fixtures? Basic refinishing will cost you a lot less than replacing, but you should know that this will not work for every fixture in your bathroom.
3. Save on countertops
Quartz countertops are all the rage in bathroom remodels, and while you don't have to invest as much into getting new countertops for bathroom than you would for a kitchen, it's always wise to find an opportunity to save some bucks.
Our advice: choose popular granite colors such as tan, beiges and browns, which are less expensive due to their popularity. You can also opt for a discount on a slab of granite with imperfections, and getting these installed in a way that the imperfect parts are cut out by your sink basin.
4. Focus on fixtures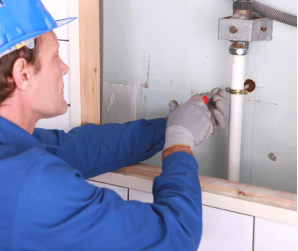 Light fixtures, towel racks, sink faucets, and drawer pulls, these and many more small investments you can add to give your bathroom that high-end look you're going for. Look for cheaper alternatives of these items at your nearest homestore, or better yet, get a bathroom remodel team to help you find what you are looking for.
5. Go green
Environmentally-friendly home remodels not only give you the peace of mind knowing that you're engaging in earth-friendly practices, but also limit wastage. Low-flow toilets, faucets and shower heads enable you to conserve water. An extra window or two brings in more natural light, limiting the use of electricity. You may need to invest a bit into getting these additions, but you'll be glad you did when you're saving on resources and utility bills in the long run.
Want to apply these budget-friendly bathroom remodeling ideas in your own home? Showcase Homes & Remodeling can make it happen!
Get in touch with us today to discuss your new renovations! Our team will be there, whether you need a bathroom remodel in Natchitoches Parish or any other surrounding area in Shreveport.